If you've been reading along for awhile, you know that my love for Sam's Club finds runs deep. DEEP, y'all. I buy a huge chunk of my casual clothes at the Club (does that sound cooler than Sam's Club? 'cause we're rolling with it), which makes sense when you understand my shopping methods.
Does it fit? Is it cute? Buy it in every color.
It's a whole technique, you understand.
Anyway, now that we're steaming ahead into autumn territory (on the calendar, anyway), I'm putting away my short sleeves and pulling out warmer tops to take stock. My mama wardrobe is pretty casual – plain tops and jeans with cons or vans – and the Club totally delivers for that. I've already picked up a couple of things to supplement what I'm using from last year, so let's get to the good stuff!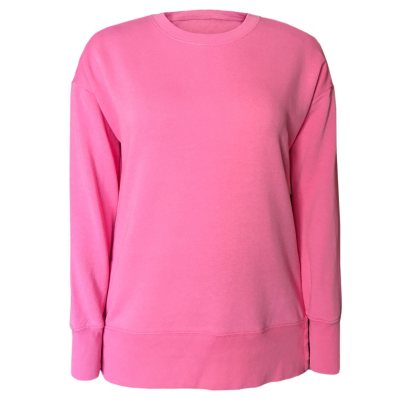 This little ditty is super soft on the inside, light enough that I won't swelter inside, and warm enough that I can wear it without a jacket. I know the color is almost radioactive in it's BOLD PINKNESS, but hear me out. It's the perfect Barbie pink for girl moms and it casts a flattering glow over my fall-pale face. Those are my arguments and I'm considering them TOTALLY VALID.
Also, this shirt comes in blue (BRIGHT BLUE FOR THE BOY MOMS) and a cute grayscale cheetah print. I bought them all.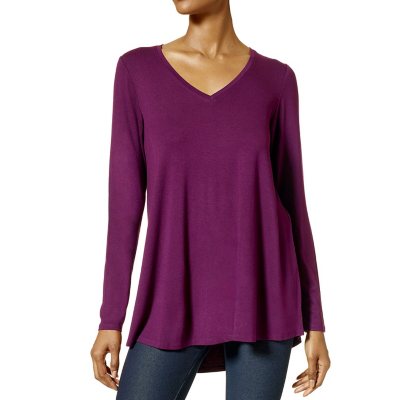 I'm not sure there's any way I could love a billowy, butt-covering tunic top any more than I already do. Unless it could make me a latte. Still, this shirt is super soft, a generous fit, and less than $10. They have it in 4 colors, but I went with black. I'd say it's because of the slimming factor, but it's mostly because it shows less grime and grub from when my precious toddler touches me.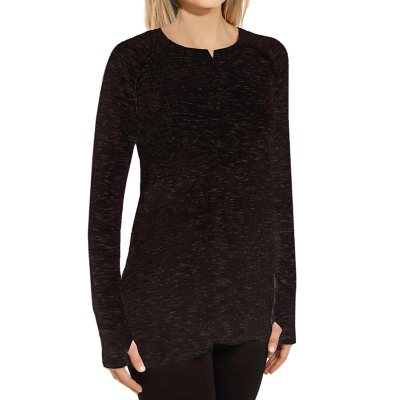 Another basic casual top, this one has a little more of a tunic fit, but isn't awkwardly long. I bought it in black (above) but that color seems to be out of stock. This one is soft, stretchy, and lightweight. I'll pair it with jeans and cons most of the time and it will be ALMOST like wearing loungewear out of the house.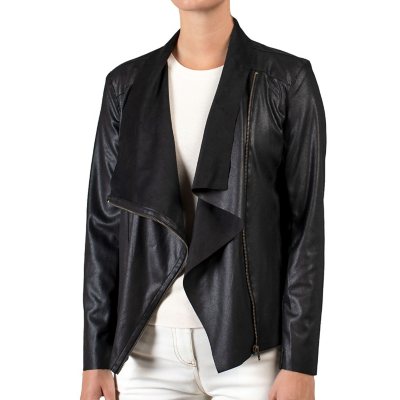 Ok. Hear me out. I stood there with my giant basket full of things I didn't need and debated this one for awhile. It comes in 3 colors , but the other two (pink and tan) are more suede-y. This one is the only one with a sheen, and while it doesn't look like a real leather moto jacket, it's cute and perfect for layering. Oh, and it rings up at $15.76.
I'm not even ashamed that it could work on someone 30 years older than me. I'm rocking it with a tank, jeans, and riding boots.
UNASHAMED.
And that's this week's roundup from the Club! Happy Friday, y'all!