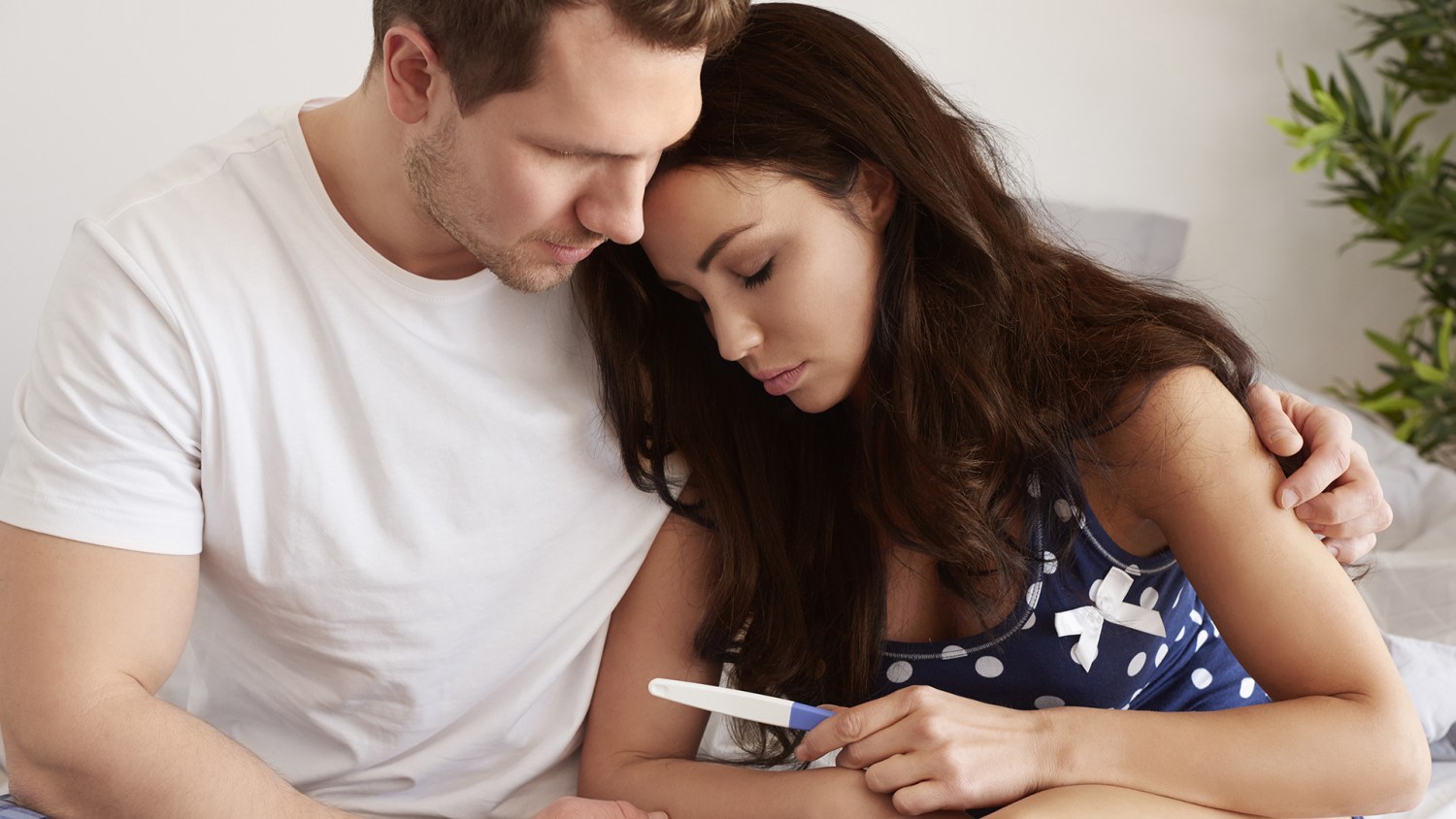 Hey, y'all!
How's your Monday going?
Me? Oh, I'm just hanging on by the frayed ends of my rope. Livin' the dream, my friends. 😉
Today I'm diving into a topic that can be difficult – and incredibly personal. But in the interest of (over)sharing my whole dang life here at the blog, I feel like it's a good thing to open up and talk about.
Secondary infertility.
I've mentioned that I struggle with PCOS before on the blog, and secondary infertility tends to come along for the ride when you've got PCOS wreaking havoc on normal bodily functions. Let me tell you – it is most definitely not like a box of chocolates. I mean, it's true that you never know what you're going to get, but there's no enjoyment to discovering what exactly is on your plate.
Despite the odds, I was blessed with a sweet little miracle girl 4 years ago after a previous miscarriage and unspecified infertility diagnosis. She was a complete surprise, for all the aforementioned reasons, but she's absolutely my whole world and I'm grateful every day for her.
When EV was two, we decided it was a good time to try for a sibling. I'm not getting any younger (and I was an older mama to begin with) and we'd like our kids to be close in age.
Yay! Cue the balloons and pink-and-blue reveal parties.
But months of tracking and planning led to…. Nothing. And then a year. And time stretched on and still no plus sign. No baby.
Another year. No baby. We fit the textbook definition of secondary infertility; more than 12 months of active attempts, I'm older than 30 (but only a little, you understand), and I have PCOS. The Cleveland Clinic defines secondary infertility as 'the inability to conceive a child or carry a pregnancy to full term after previously giving birth'. To simplify the distinction between primary and secondary, the previous birth must have occurred without help from fertility medications or treatments, like in vitro fertilization.
We consulted my doctor and began a round of meds, hoping that this would be the answer. It wasn't, so I immediately did what I do best and began overthinking and emoting all over the place. I was burning up the internets with all my google searches on alternative methods. Oh, and also harboring quite the grudge in my heart, tbh.
The two most popular methods for dealing with infertility are IVF and adoption. IVF is expensive, with the average cost in the US coming in $12,000-$17,000 per round. And all with no guarantee of pregnancy. It's a well-regarded treatment with countless success stories, but there's a significant portion of hopeful parents who aren't able to conceive through IVF, so it's a costly little gamble. Adoption is even more expensive. On average, the process costs around $40,000-$60,000 for a local adoption. The wait is indeterminate – you may be on a list for months, or you may be on a list for years.
We decided that neither option was right for us. We have some financial goals in other areas of our life, and so we chose to focus on the joy our sweet miracle girl brings to our hearts instead of the 'what ifs'. We realize that we're blessed, even if we never have another baby. But believe me when I tell you this; coming to that conclusion, no matter how rooted in faith and trusting in God's plan? It's still painful sometimes.
Having already experienced infertility, the emotions you experience with every baby announcement and baby clothing sale and baby shower weren't new to me. But having my prayers fulfilled – and then suddenly not – brought up some fresh emotions. I'm not gonna lie. My first thoughts about all of this were not filled with contentment and surrounded by fluffy, peaceful clouds of joy, y'all.
I was BIG mad. And more than a little bitter.
Why not us? Why is it so easy for others? There are people all over the world making babies and caring very little for those sweet ones' wellbeing. What did we do that was bad enough to prevent us from bringing another child into this world to love? Is this a sign we aren't meant to be together, and we're being punished? If this doesn't happen NOW, it can't happen! I'm too old!
It's some crazy that goes swirling around in your head immediately after the answer to your prayers is a 'no', that's for sure.
If you're experiencing the same, just know that you aren't alone, and you aren't a bad person just because the crazy is swirling and your heart is hurting and you're big, big mad that your plan isn't the plan that God has for you right now.
I cut my teeth on a church pew, so I'm no stranger to the sometimes wise, sometimes ridiculous advice shared by the old timers on the pews next to us. You've probably heard the phrase 'give it to God', or some variation of it, depending on how deep in the south you live. But no one really talks about the painful, emotional, agonizing prayer sessions you have when you're struggling to let go of your plan and lay the burden at Jesus' feet.
There were countless tears. Countless times that I tried to strike a deal with God like a petulant child. Countless times I had another grand idea and tried to find another way, another solution.
I was dwelling on it, and in turn, I was taking it right back out of His hands. It took a complete surrender – Lord, if it's YOUR will, but EVEN IF NOT, I'll trust You – for me to feel peace about it.
And He gave peace. And we moved forward as a family of three, making plans for our little singlet and dreaming a little bigger than community college for that ol' college account. Thankful for our blessings, trusting that there's a reason for everything. Never denying the disappointment of plans unfulfilled, but content.
And then we were thrown another curveball. Five months into a completely unexpected and undetected pregnancy, we found out that our prayers were being answered. To say that I was absolutely stunned is an understatement. I'm still stunned, honestly. But God, in His perfect plan, saw fit to bring things to fruition in His timing, and we're grateful.
Oh, and these kids are definitely back on the community college track. Babies are expensive, man.
Friend, there are times when your 'no' is a 'not right now', but the pain feels a whole lot like rejection. If you're there, please don't dwell on the failures of your plan and pin those to God as if He's not good, simply because they didn't happen the way you expected. Find your peace in Him. Follow as He leads, and know that miracles happen in the most unexpected ways.
These sweet little monsters God gave me to raise are proof of that.
Today, my prayer is that you can find it in your heart to believe He'll bring your miracle about for you, too.
Have a great week!