Ok, y'all.
I thought that I'd reached the ultimate test of our relationship when furniture shopping with J.
I'm mostly kidding, but also OMG, the conversations we held in the furniture store as we debated shape and fabric was a trial and tribulation if there ever was one. We still haven't pulled the trigger, if that tells you where we're at.
Anyway, we're currently house hunting. Our little nest is a rental, and while it's been good to us for the last couple of years, we're ready to settle into something of our own.
A realtor friend recommended that we make a list of NEEDS and WANTS, both to help our realtor narrow down the search, and to save us time when we're looking for listings. The problem is that we have very different ideas of what we NEED in a home, which is obviously throwing a wrench into things.
Anyway, I'm looking for input. I actually found some great resources for house hunting on Pinterest, like this printable from Simply Stacie: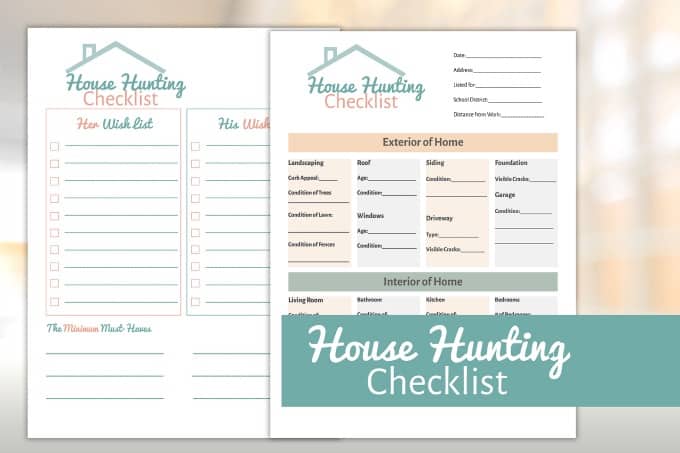 And this checklist of potential problems from the House Mix blog:
But we've got to agree on houses to see, at this point. Let's just say that ours is not a success story….YET.
He wants:
3 bedrooms
2 bathrooms
A man cave
Outdoor entertaining space
Traditional home (concrete slab)
Lots of land in the country
Fenced yard
Newer windows (he used to install them and knows all about the cost of inefficient windows)
Sounds simple, right?
I want:
3-4 bedrooms (because I have a large family)
2+ bathrooms (again, large family)
Established neighborhood (he wants space from neighbors)
Good school district
Large lot, but close to town (he hates living in town)
Open floor plan (he's into more closed off spaces)
No carpet (he loves carpet)
Gas stove
Not too far from fast internet or a super Target
And I would LOVE a pool because our kiddos love to swim.
I'm the daughter of a custom home builder and DIY fan, so I'm always optimistic about houses with 'character', but J sees dollar signs and blood, sweat, and tears. I love homes with character, especially mid-century modern, and he likes traditional brick-and-tuscan-inspired-column shindigs.
So we're here, feverishly flinging listings back and forth and trying to narrow down our potentials. We've read the budget and 'what to expect' blogs, and they're all super helpful. But not helpful enough to magically produce the perfect-for-us compromise home in the perfect-for-us location.
So there's that.
Tell me, friends, what recommendations do you have for house hunters?