Cheers to the weekend, y'all! It's been a long week and I am a thousand percent ready to spend some time with my girl in the morning.
There's been promise of pancakes, and even though they're made of felt and served by a two-year-old, you can't make me say no.
I'm in the market for the perfect flat bootie right now, thanks to an unfortunate trip over a curb I parked awkwardly far from that DEMOLISHED the toe of my most favorite, perfect left bootie.
It was tragic, and yes, I'm still in mourning.
Anyway, I tried to find this exact pair online. Looked at the company website. Department store websites. My own order history.
IT'S LIKE THEY NEVER HAPPENED.
Y'all. These are the perfect flat booties. Black matte leather. Zip up the back. Leather soles, so if I want to dance in them, I totally can. No grommets or straps or bows or gizmos. Just a simple bootie, and since I've had them for years and they're loved and lived-in, they give off a bad-as-a-mother vibe.
WHO CANCELLED THE PERFECT BOOT?
Whoever they are, we need to talk, because now that I need to replace them, I am struggling.
I found this pair, from the same brand:
And it bears some resemblance to my beloved Bad-A-Boots. But mine are flat, and these have a heel. I do love me a good heel, but that's not what I'm after.
There's these babies: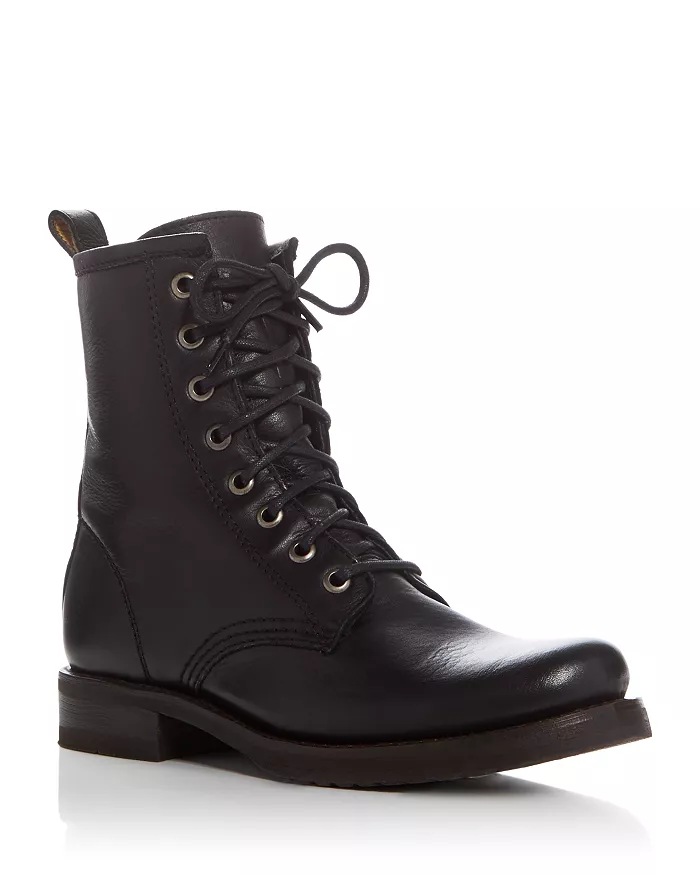 Which I do love (have you seen them in that gorgeous caramel color?!?) but I'm not really sold on a lace-up look. It veers toward 'combat bootie' and I want something that is more 'moto' without the wings and studs, you know?
These are more moto:
But they're moto in a way that says 'I actually ride motorcycles', not 'I like your sense of daring and aggressive fashion, ma'am'. I'm not sure I'm vibing with that look, and I'm no poser, y'all.
These are a pretty good option, because I like them and am already comfortable with the brand:
But it's hurting my heart and soul that they're still not exactly what I'm looking for.
These are the closest I've found so far:
And again, they're by Frye, which is a brand I know and trust. But I'm struggling because my old beat up pair of Rebels still deliver a sleeker look.
I'm torn, y'all, and while I realize that I live in a shower of blessings because a ruined boot constitutes an ACTUAL DRAMATIC EMERGENCY, I'm really over here having an actual dramatic emergency.
What say you? Have you found the perfect not-quite-moto, not-quite-combat boot to live in?
Happy Friday, friends!