What did we do before curbside grocery pickup, y'all?
I know that grocery delivery was a thing WAY before the advent of superstores and big, huge shopping trips with overflowing carts and harried moms swatting little hands away from all the tempting displays.
I mean, I wasn't personally PRESENT during that era, but there's a whole rumor about the milk man for a reason, right?
Anyway, our little town caught on to the whole curbside craze late in the game. It really wasn't even big around here until COVID.
But around HERE? Like, around MY house? I was a superfan. An early adopter, if you will.
I absolutely, positively love my local grocery store. We're in south Texas, so we have HEB, which, if you're not from Texas, you'll never understand. Unless you're in Florida and have Publix. If that's you, just imagine Publix, but WAY BETTER.
Anyway, back to the HEB. I place my weekly grocery order every Thursday, and pick up on Sunday afternoon. I'm a creature of habit, so there are certain things that are weekly items for us. Staples, if you will! Our must-haves are:
EV and I eat an avocado every single day. I'd like to say that this is because we know how beneficial they are. Really, I'd like to. I'd like to tell you how important good fat is for myelination in toddlers' neurological development.
But we really just do it because we love avocado.
In actuality, they really are an amazing superfood, so I'm thankful EV likes them as much as she does. It helps to round out our meals and cuts down on side dishes, too, which saves time spent in the kitchen slingin' healthy meals.
Another healthy 'obsession' – my kid burns through these like crazy. We don't keep chips around the house, and we're really selective about crackers (we prefer gluten-free options, and finding YUMMY gluten-free options can be a task). That entire commentary felt very granola-crunchy to me, but it's true. When I committed to a healthier lifestyle, that meant making some healthy swaps we could all live with, and this is one of them.
Thankfully, they're so yummy, no one even cares. We dip them, top them, and I crush them to use in place of breading in recipes like our favorite paleo 'chick-fil-a' nuggets.
TESSAMAE EVERYTHING BAGEL RANCH
I can't sing the praises of this brand enough, y'all. We LOVE the 'Everything Bagel' dressing for our salads, and my daughter dips everything – really, EVERYTHING – on her plate in it, too. One bottle is barely enough to last us the week, that's how committed she is.
I can't say I blame her.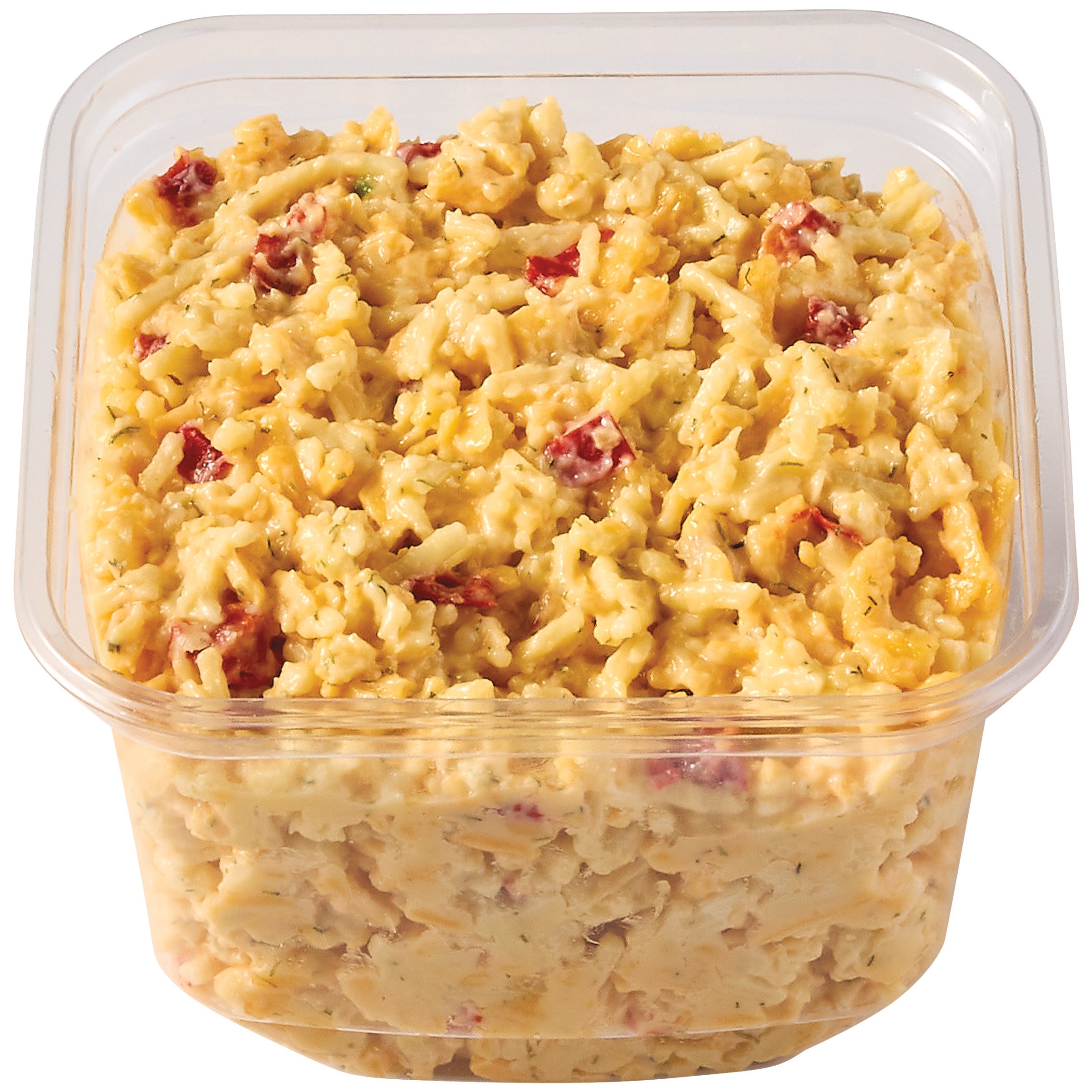 Let me preface this explanation by saying that cheese – any dairy cheese – is NOT paleo. It is most definitely NOT Whole30. Dairy is highly inflammatory and the whole idea in those lifestyles is to avoid those triggers to improve your daily life.
HOWEVER.
My commitment to a healthier lifestyle is a commitment to do what is best for OUR family. And OUR family loves cheese. Seriously. Ask my two-year-old her favorite food? It's cheese. I do limit dairy – we swap almond or coconut milk for regular, we use ghee instead of butter, and kite hill cream cheese (nut-based) instead of dairy. But we love us some cheese, and that's not going to change.
I typically buy fresh pimento cheese from our grocery store because HEB's food is AHHHMAZING, but also because we're less likely to throw it on top of everything on our plate or into our main dish.
This is another weird one for most folks, but it's a weird one that my kiddo will actually eat, so beets make a weekly appearance on our grocery list. We eat them straight out of the can – not cold, and not warmed. It's strange, and probably the weirdest way I've ever described something to eat, but EV will knock back a solid half can of these puppies, so until she loses interest, we're rolling with it.
So what are some of your weird – or normal – grocery staples?