Ok, y'all.
I know I talk a lot about mom style, but I need to come clean about my roots.
As if the 'y'all' didn't clue you in, I'm a southwestern girl, through and through. And that means that I will never NOT love my boots and turquoise. And leopard print. You can go ahead and consider that pattern imprinted on my very HEART AND SOUL.
Southwestern style is a whole package deal, and a lot of folks who love it, stick with it. I admire that level of dedication. I mean – come on. Squash blossom necklace and boot cut jeans every day? Maybe some serape sandals and a t-shirt with a leopard print cross and a scripture verse?
Y'all, I literally can see that outfit on any one of my neighbors RIGHT THIS MINUTE.
I love it all, but I don't wear it every day. I've never been to NFR in Vegas. We go to the stock shows here in town. We like to throw out a little homegrown support for our friends and neighbors raising show animals. Munch on a turkey leg. Maybe play a carnival game or two. That sort of thing.
But I'm not, shall we say, LIVIN' THAT RANCH LIFE. I put on my boots when I'm dancin' or when I feel like it, but you're just as likely to find me in ripped leggings and Doc Martens, so I'm probably not an expert.
As we all know, my lack of expertise in an area isn't ever going to stop me from talkin' about it, so let's do that, shall we? Here's some ESSENTIAL ITEMS for the southern gal's wardrobe.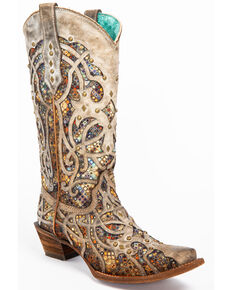 BOOTS, because duh. Snip toe boots like these are for show, mostly; working boots are more likely to be squared off or rounded for comfort. You want a good smooth leather sole if you plan on dancing in them, so a seasoned boot customer is going to check the bottoms before she buys them.
Just a little tip if you plan on visiting the local boot barn and struttin' your stuff.
If you're wearing your boots to the NFR, you might just want to grab a pair of boot bracelets or fringed boot cuffs, but if you're headed to the local watering hole, you'd be laughed off the dance floor in all that frippery.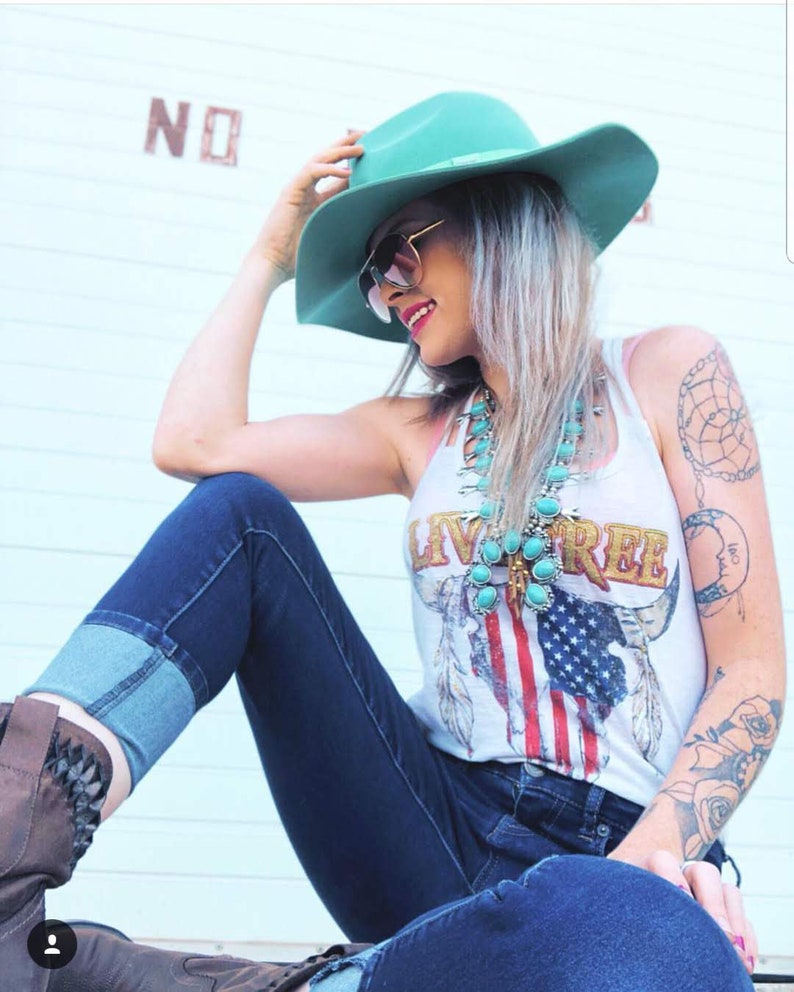 A good turquoise squash blossom necklace is absolutely critical. The more turquoise and silver you can pile on, the better, I say. Turquoise is traditionally sacred to many Native American tribes from the southwest US, and as a local stone, it's made its way into every good cowgirl's fashion repertoire.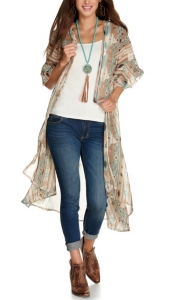 The kimono is to southwestern outfits what the fringed vest is to southwestern outfits on television. That is to say, TOTALLY ESSENTIAL. You can find one with aztec detailing like this one (which I love). You can find one with lace and fringe. You can find one in leopard print.
Basically, you can find one, and you can WEAR IT WITH PRIDE, because a kimono is a totally authentic southwestern style staple, y'all.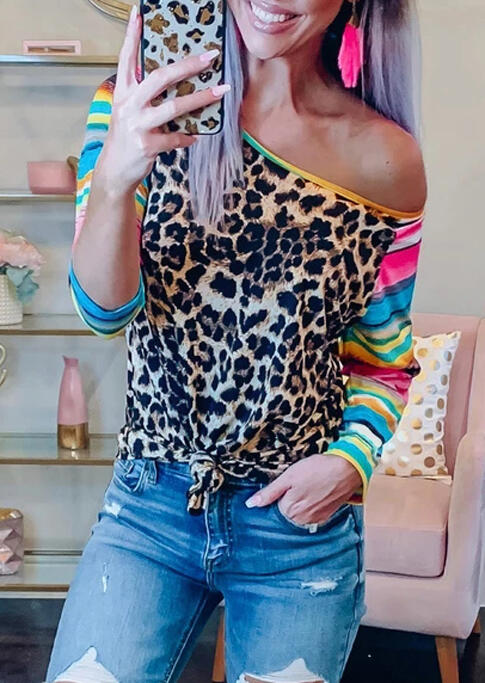 This little number hits two major highlights in every southwestern woman's closet – serape and leopard print. A serape is actually a blanket-style cape or poncho commonly attributed to Mexico, but widely worn throughout history in the southwestern US. Most folks around these parts understand that if you're talking about a serape shirt, or bag, or socks, you're not referencing a blanket, but I felt like I needed to clear that up.
Speaking of clearing things up, I will stop here and acknowledge that there's some controversy about cultural appropriation over serape prints. But Facebook diatribes and discussions between far-away professors at universities we've never heard of aren't stopping any of us born and raised in the southwest from wearing prints that we associate with our home and our culture, too.
And that's all I have to say about that.
Leopard print, on the other hand, has nothing to do with the southwest. It's just that it is THE GREATEST NEUTRAL KNOWN TO (wo)MAN. So we hold it near and dear to our hearts.
I feel like we've covered the main categories here, but I want to hear from you – what do you consider essential for every southwestern woman's wardrobe?