We're smack dab in the middle of eatin' season, y'all.
The weather isn't really COLD, by any stretch of the imagination, but it's cooler than it has been for the last eleventy-hundred years (a slight exaggeration of the length of south Texan summers).
Obviously, nature is telling me to prepare for hibernation, so I'm pulling out the crockpot like every good southern mama.
There's one tiny issue with the way my heart is leading me right now. I'm on a journey to a healthier me, which means that my typical comfort foods could be a problem.
Enchiladas, rice and beans? Hey, gluten, carbs, and dairy! NICE TO SEE YOU.
But no.
Chicken, broccoli, and rice casserole? Filled with Velveeta goodness that doesn't work with my body's needs.
It's the literal pits sometimes.
What I CAN do is compromise. Sometimes. Just don't tell my honey.
I've been testing out different paleo comfort foods, and so far, I've had a couple of hits! Here's what I've tried so far:
Paleo (Whole30 approved) Chicken Pot Pie soup is totally comfort in a bowl. Chicken Pot Pie is one of my favorite throw-together meals, and as much as I miss pie in general, this soup hits the spot. I served it with gluten free crackers (we use Schar's) and EV had seconds. Considering her aversion to soup, I'm calling it a win!
You can't tell me that stroganoff isn't a classic comfort dish. I WON'T HEAR OF IT. This one eliminates dairy and gluten, so it's Whole30 friendly. I didn't have sherry on hand, so I skipped that part and we still loved it. I served over mashed potatoes, because I needed carbs in my life. 10/10 would recommend! I'm not sure if it was the sheer pleasure of meat and potatoes or not, but we loved it.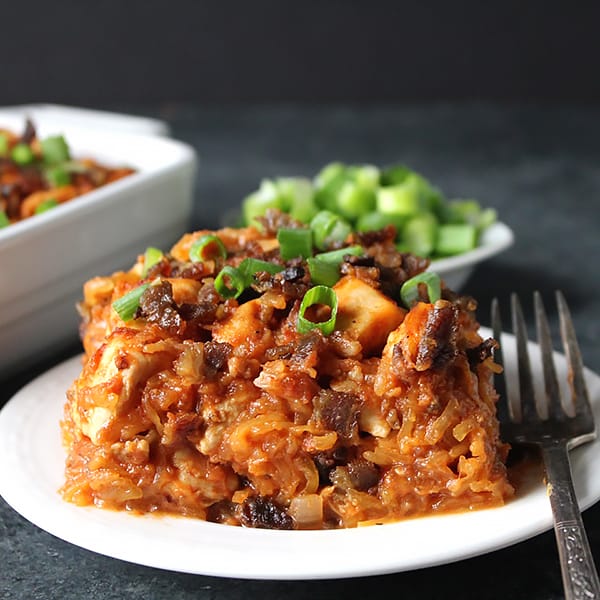 Ok. Hear me out.
Before adopting a paleo style of eating, if you told me that I'd love a casserole made from eggs, squash, and BBQ sauce, I would have rolled my eyes. But this one is in our rotation because it's warm and filling and reminds me a little of BBQ chicken pizza, if BBQ chicken pizza were healthy. The eggs are just binder – you won't taste them and this isn't eggy like quiche. It's super yum, and EV approved.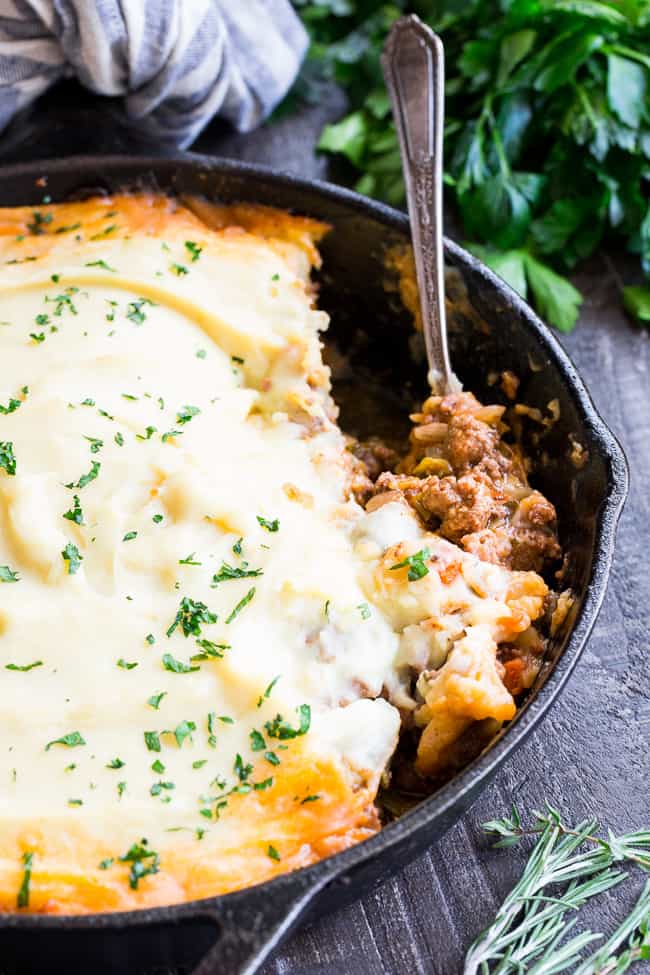 This is another meat and potatoes combo that makes my carb-loving heart sing with joy. I will say that I made some modifications here; I didn't have Brussels sprouts on hand, so I used green beans. I was out of nutritional yeast so I just skipped that part. With enough ghee and salt, the potatoes take on a life of their own and no one cares that they aren't cheesy-flavored, too. WINNING.
For me, this isn't a weeknight dish, just because it takes awhile to boil the potatoes and sort out that top layer, but it is a perfect, tummy-filling meal for evenings when a chill sets in and you just need something to warm your soul!
What comfort foods are you making this season?