Ok, y'all.
We've gotta talk about it.
Do you Halloween?
I don't, for a lot of reasons – the holiday is opposed to everything I stand for, spiritually, and I'm not a fan of the creepy or macabre. Also because – let's be real – I have absolutely nowhere to go that requires me to dress in costume.
Oh, and I'm already in the middle of decorating for Christmas.
Anyway, I don't put the effort in for myself, but EV's little class at school gets really into it, so I picked up some wings and a headband at the Dollar Tree, and voila – she's the cutest little ladybug, all for $2. I also spent an inordinate amount of time shopping online for the cutest little toddler costumes, because window shopping is FREE, y'all.
Here's what I considered before I closed my browser windows and hit up the Dollar Tree:
Y'all. This is handmade and gorgeous. My girl is still a little on the bald side, so we rock the big ol' bows, and this one is PERF.
I'm not the biggest fan of the mouse.
I know. Criminal.
I just… I don't know. I didn't grow up with Disney (television of any kind was not allowed) so my childhood isn't rooted in all things magical. But we're on that Disney+, yo. My kid is two and sometimes I need to get stuff done, so she's a fan of Mickey Mouse Clubhouse. She already owns ears from a family member's trip to Disney, so this one is a total shoo-in. Besides – polka dotted skirtall. Can't go wrong, right?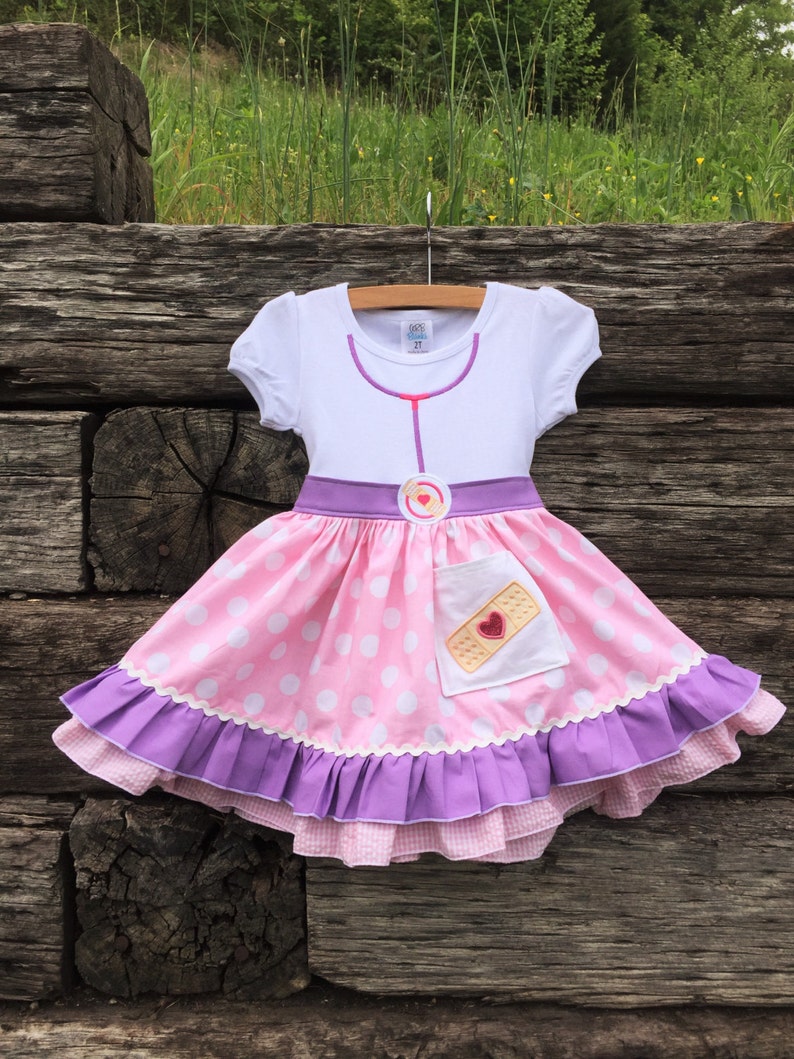 Carrying on the Disney love, we have the CUTEST Doc McStuffins dress ever. EV's been a big fan of Doc since before she had any idea what was going on in the episodes, so she's not lacking on Doc gear. But this one? It's cuter. And I would totally let her rock this.
That's about all I can afford to spend on window shopping today, so what's your take on Halloween costumes for the kiddos? Is it a yay, or nay?
Happy Friday!