I'm going to just jump right in here and say that I LOVE THE HOLIDAYS. I mean, most people do, but I really, really love the holidays.
Like, I decorated for fall at the end of July. My Christmas decorations are up by Halloween.
I REALLY LOVE THEM, y'all.
As extreme (and early) as my love for all things festive may be, I realize that most people are just getting around to fall décor, right now.
So in the spirit of all things truly fall, let's talk about this season's décor trends!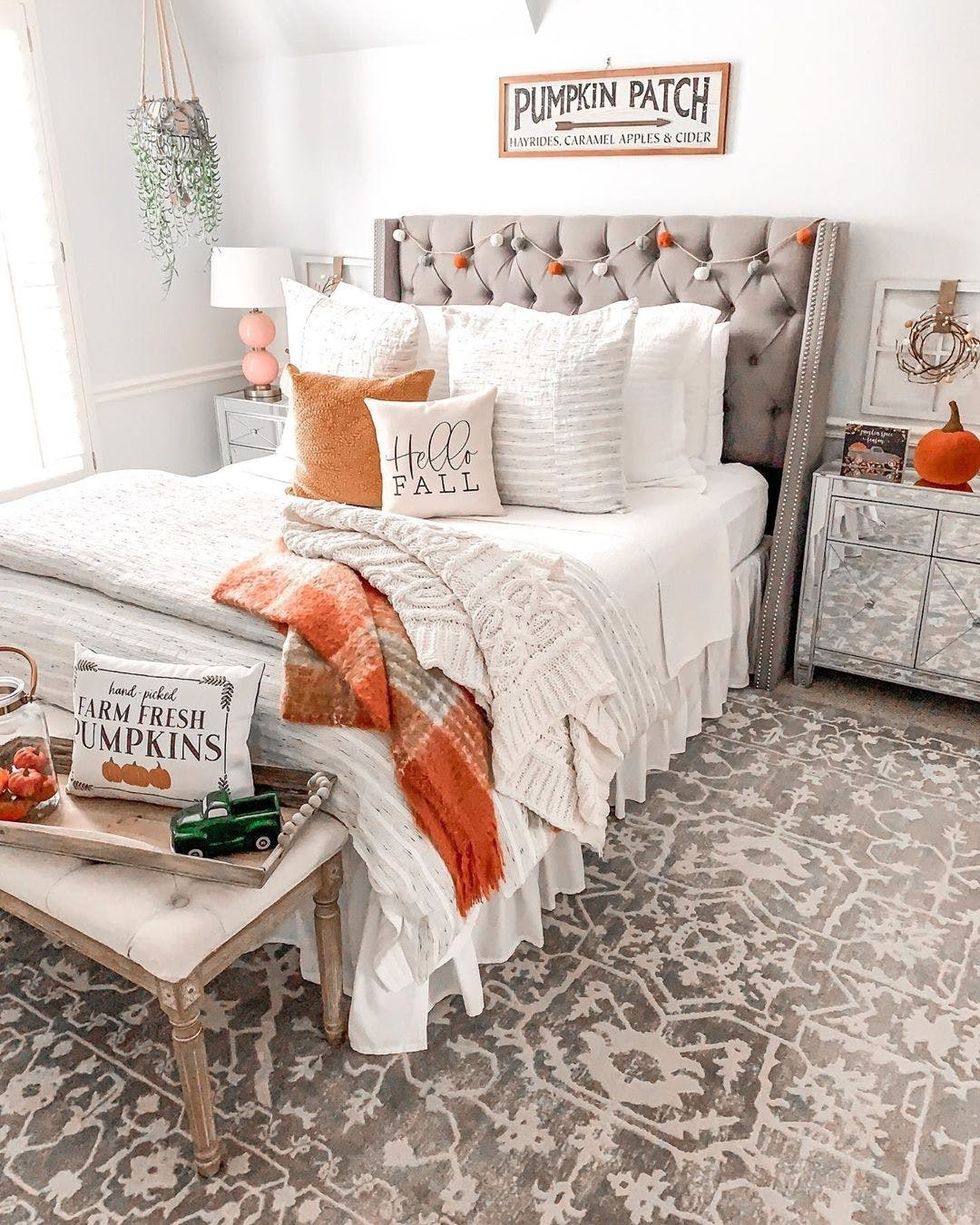 LAYERED TEXTILES aren't a new trend, but they're evolving into a more 'curated' (ie, less messy or shabby) style that moves away from the farmhouse look that has been all the rage over the past 7 or so years. I am loving the grandpa's sweater plaid going on here!
WARM, VIBRANT '70s PALETTES are all the rage right now. Bring on the avocado green and the rust orange, baby! It's all about the vibrant, earthy jewel tones and crisp geometrical patterns from that decade, and I love it all.
MONOCHROMATIC looks are still very 'now'. It's a great way to mix textures and keep everything cohesive, and monochromatic decor blends well into your regular decor without overpowering the look you've worked so hard to create in your home!
Don't forget the front porch! Layered rugs are a trend that is here to stay. I'm extra, so I LOVE IT.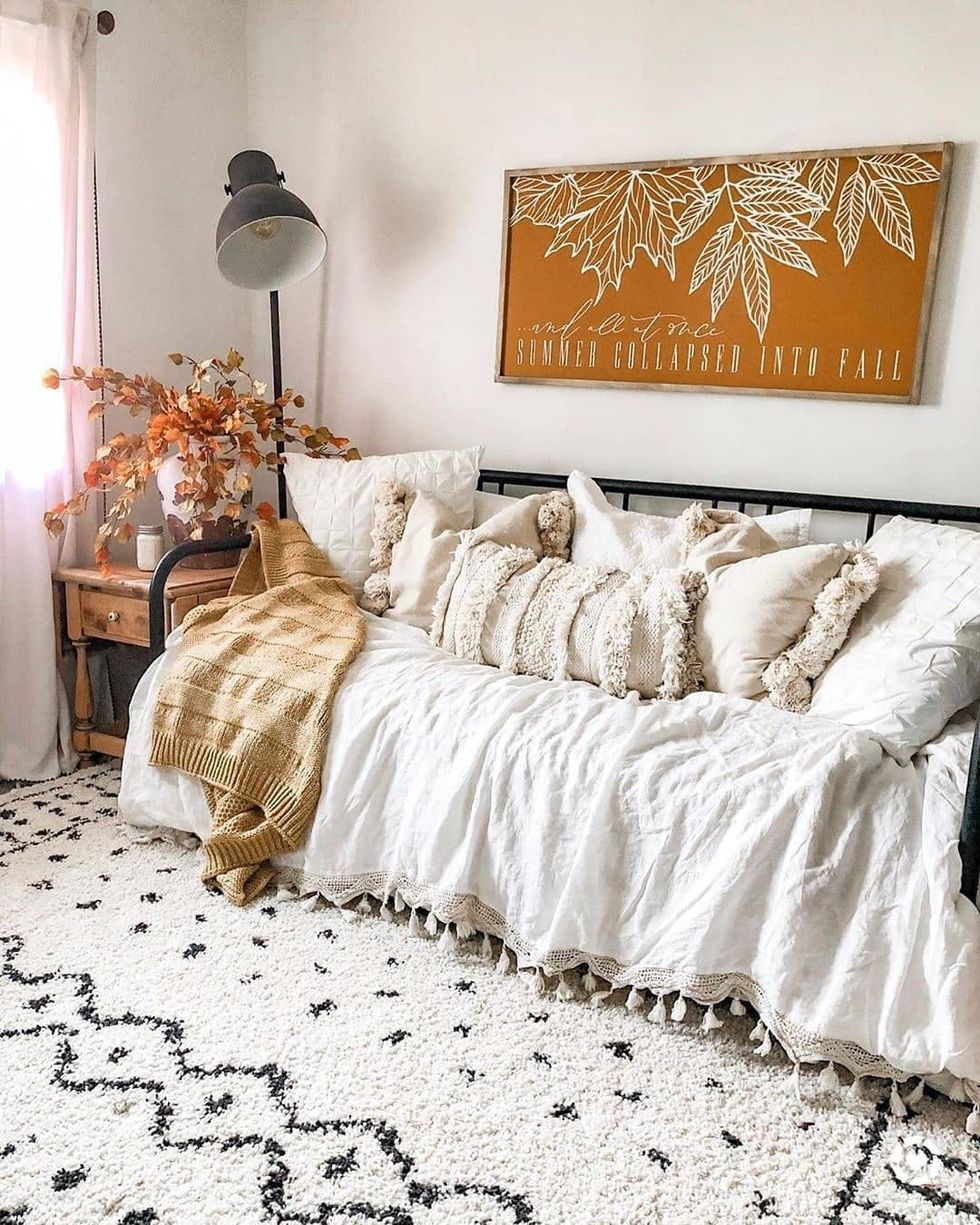 Is this setup not a DREAM?!? Fall foliage is here to stay, but in new ways. The milk can filled with mums from farmhouse days of yore has some serious competition here, and I'm feeling it in my SOUL.
What are you doing this season to welcome FALL into your home?